ADAPTATION PLANNING
RESEARCHERS
Me, my mate, my home and climate change (cartoon)
Short cartoon introducing two friends living in a community affected by climate change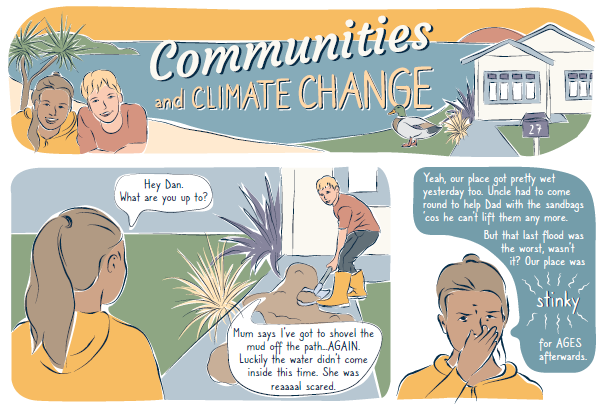 This short cartoon is a great way to introduce issues about how sea level rise and flooding is already impacting young people.
This cartoon is based on community research in the communities of South Dunedin and Lower Hutt.
Use it as a teaching aid, or as a template to encourage your students or community to document their own stories about how climate change is affecting their families and communities.
RESEARCH PROJECTS THIS RESOURCE IS FROM