AUTHORResearch, Science and Innovation Minister Dr Megan Woods announces further Challenge funding
Research, Science and Innovation Minister Dr Megan Woods announces further Challenge funding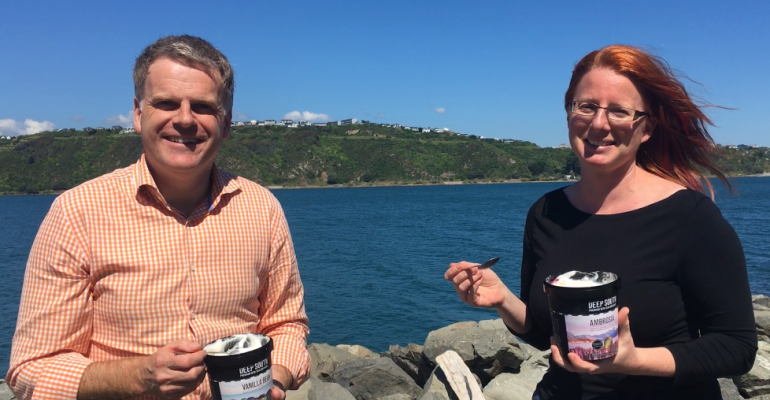 Today, each of the eleven National Science Challenges learned we have been successful in securing funding for a further five years of research. The Deep South Challenge: Changing with our Climate successfully bid for $27.1M, ensuring we can deliver on our mission of supporting New Zealanders to anticipate, adapt, manage risk and thrive in a changing climate.
In a statement today, Minister Woods said, "I'm delighted to see that the Challenges are fundamentally changing the culture of how science is being undertaken in New Zealand. The Challenges bring our top scientists and researchers together to work collaboratively, to work across disciplines, and to co-develop science with a broad range of stakeholders and Māori – something that we are truly leading the world in." 
Responding to the news, Challenge Director Mike Williams said, "While we were confident of being funded again, this announcement is of course something to be celebrated. We have made so much progress in our first five years, and have established strong relationships across the public and private sectors, and with Māori communities. Our research is delivering the data and solutions our key communities need to begin making decisions about how they might adapt to climate change.
"We particularly want to congratulate our researchers," Mike said, "whose work has been recognised for its high quality and ambitious reach in supporting New Zealand to prepare for the future ahead of us. MBIE particularly highlighted the success of our Vision Mātauranga projects and noted our Challenge-wide engagement efforts, 'which appear inclusive and courageous in the sense that they allow the Challenge to open and sustain potentially difficult societal conversations.'"
We extend our thanks to our Governing Board, our Independent Science Panel and our Kāhui Māori, who have worked hard behind the scenes to ensure the Deep South Challenge continues to maximise our potential within a tightly focussed work programme. We're also pleased to be able to share our comprehensive Future Strategy for our second phase of research (July 2019–June 2024). To coincide with this announcement, we're publicly launching our comprehensive Future Strategy, which sets out our research pathway for the next five years.