AUTHORExplore our research strategy, which aims to understand climate impacts and adaptation options
Explore our research strategy, which aims to understand climate impacts and adaptation options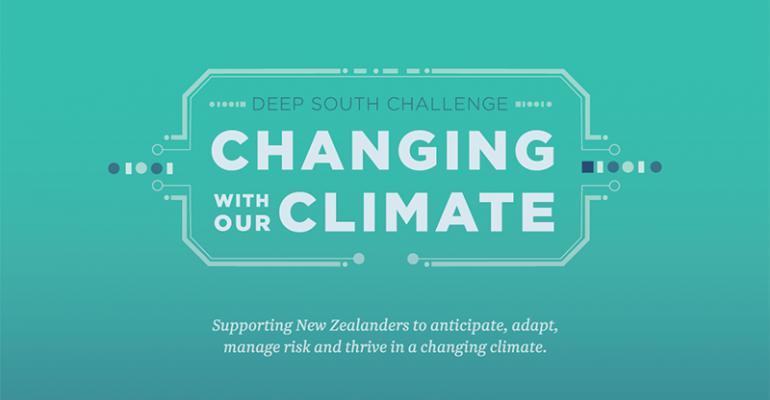 The Deep South Challenge is proud to share our Future Strategy for 2019–2024. This strategy builds on our first five years of research (2014–2019) and incorporates input from researchers, partners, stakeholders and advisory groups.
To coincide with the announcement about continued National Science Challenge funding, by Minister Megan Woods, we are very pleased to publicly release our future research strategy.
At this page of our website, we invite you to:
Take a visual tour of our Future Strategy, as illustrated in our new Challenge infographic
Download the infographic as a poster (soon to be available in printed form)
Watch a video of our online webinar in which the Challenge Director and Science Leadership Team outlined our future research themes and key partner and stakeholder communities
Read a summary of the strategy and access the full strategy, in PDF form
Take note of the overall process and timeline for commissioning research
Find answers to FAQs – mainly from the research community – about our Future Strategy.