AUTHOR$2 million boost for climate change impacts and implications research
$2 million boost for climate change impacts and implications research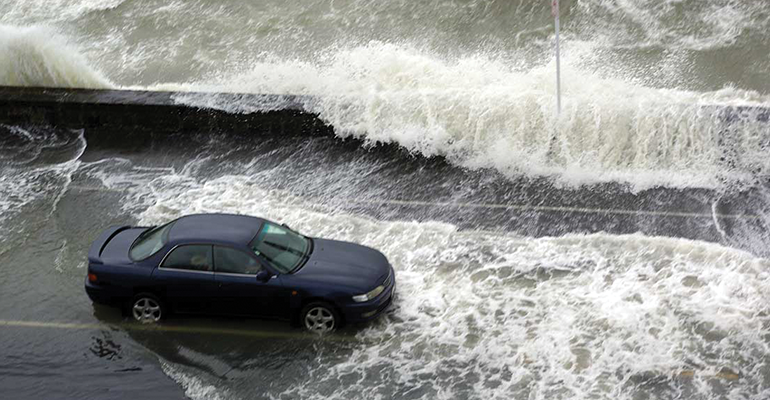 The Deep South National Science Challenge today announced funding totalling approximately $2 million for five new research projects to help New Zealanders better understand their future climate.
The funding is part of the Deep South National Science Challenge which is tasked with enabling New Zealanders to adapt, manage risk and thrive in a changing climate.
This funding round is focused on the potential impacts and implications of climate change for New Zealand to support planning and decision-making around extreme weather events, drought, changes in typical weather patterns and sea level rise.
Challenge director Dr Mike Williams said it was crucial that New Zealand was adaptable and resilient in the face of climate change.
"The new research projects that the Challenge has funded will help us understand how climate change will affect New Zealanders, for example, by understanding future changes in land use and water availability"
Central to the Challenge is strengthening the links and interactions with the New Zealand Earth System Model. This world-class numerical model will simulate current climate and make projections of future climates with different scenarios of future global greenhouse gas emissions.
Ultimately the Deep South Challenge will help advance understanding of Southern Hemisphere influences on the global climate and give New Zealanders a greater level of certainty in the face of a changing climate.
The new projects:
While the projects are funded by the Deep South Challenge, they are undertaken by researchers across a range of institutions including Victoria University, University of Otago, NIWA, SCION and Landcare Research.
These projects will be delivered alongside the Engagement and Vision Mātauranga programmes that will connect the science to the experiences, needs, and decision-making processes of New Zealanders.
Dr Williams said the new projects represent the development of the final part of the Challenge, the Impacts and Implications Programme.  
"We are at an exciting point in the development of the Challenge and are looking forward to seeing these projects start. This work will look at some of the climate related impacts on essential resources and are key components in setting future priorities."
The Deep South National Science Challenge is one of 11 Ministry of Business, Innovation and Employment-funded initiatives aimed at taking a more strategic and collaborative approach to science investment.
For more information contact:
Dr Mike Williams
Director, Deep South National Science Challenge
Ph 04 386 0389 Mobile: 021 044 7645