Research Programme

Impacts & Implications
Budget

$400,000

Duration

July 2017-June 2019

Phase 1
Climate impacts on the national water cycle
National hydrological and water resource impacts of climate change
This century, climate change will alter New Zealand's natural water cycle significantly. It will change how much rain and snow we receive, and at what time of year. It will change how much water is stored in the soil, snow, glaciers and aquifers. It will change how much water evaporates back to the atmosphere and how much flows through streams and rivers to the coast. And it will change the severity of droughts, floods and power shortages.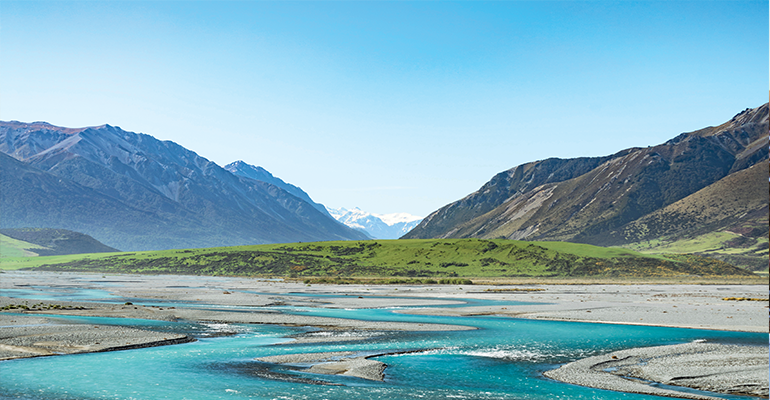 In New Zealand, fresh water is central to our natural environment, economy and way of life. It has shaped our landscapes and wildlife, supports farming, tourism and other industries, supplies over 50 percent of our electricity through hydropower, and is integral to our heritage and sense of place.
We conducted a comprehensive national assessment of the impact of climate change on New Zealand's hydrological cycle this century. Using NIWA's hydrological modelling tool, TopNet, we have completed simulations for 14 regions of New Zealand, and explored the impacts on agriculture, hydropower and flood hazards of climate-driven hydrological shifts.
As part of this project we have identified where New Zealand's water cycle is most vulnerable to change and developed a new approach to calculating the likelihood and severity of future floods.
The data and results we generated are also helping other research projects study the implications for flood management and irrigation supply.
NOTE: The data produced by this research is available to directly help those people whose job it is to monitor river flows. Contact our Climate Change Knowledge Broker for support.
This project in the media:
RESOURCES FROM THIS PROJECT