Welcome to Mike Harvey, new Processes & Observations programme lead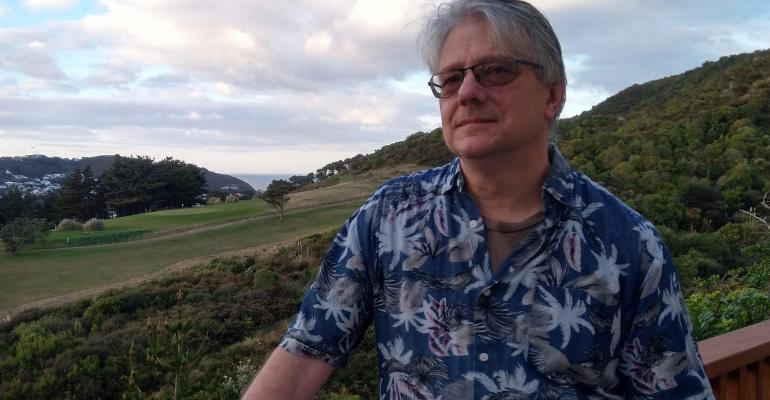 Spring has sprung and it's time for renewal! We'd like to welcome Mike Harvey (NIWA) to our Challenge Leadership Team (CLT), as our Processes and Observations programme lead.
Mike has a PhD in environmental physics and has led atmospheric research programmes at NIWA for the last 14 years. He's had a long-term interest in improving our understanding of important environmental processes, which among other things helps us understand the efficacy of some climate change mitigation actions.
Mike says, "Society recognises the challenge associated with 'decarbonising' economies. Global action has not been rapid, but in more recent times interest and ideas around mitigation are growing, along with a more integrated approach to mitigation and adaptation."
Mike was involved in Phase 1 of the Challenge. "I've been involved in the Clouds and Aerosols project," he says, "gathering new data to improve understanding of the interactions between aerosols and clouds over the Southern Ocean, where clean maritime conditions are very different to the better-observed Northern Hemisphere. I'm inspired by the way the Challenge is providing new opportunities and a platform for collaborators to advance this work. The team has been building a more integrated approach to measurement and modelling. We've also seen how the Challenge's strong engagement programme helps focus the science on what can be delivered now and for the future."
What has drawn Mike to want to contribute to the Challenge's leadership? "This is a great opportunity to help shape the Phase 2 of Process and Observations studies," he says. "I see this as contributing to the important next steps in Earth System Model improvement as well as to the broader Challenge objective, which is considering key climatic influences for New Zealand."Mike also has a small but seriously inspiring cameo in the "Diminishing Footprints" series of our recent Challenge magazine, "Kia Urutau | Adapt":