The cascading impacts of climate change: New research released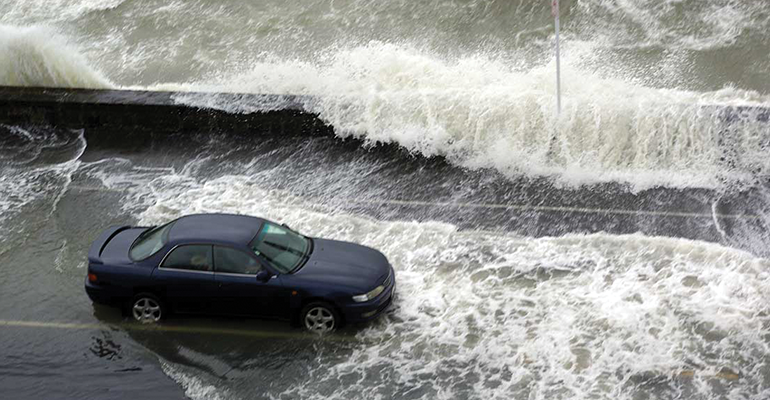 New Zealanders are increasingly confronted with the obvious climate impacts like flooding, drought, heat stress and coastal flooding. We're also now asking whether we should build sea walls or retreat to higher ground, or what we should do when insurance become unavailable for our coastal homes.
But we're not yet thinking about how climate impacts, and our responses to them, interact with each other. We also haven't properly considered how these impacts flow on to affect our wider social and economic activities. We haven't considered how impacts combine and compound, creating cascading effects across communities and inter-linked economic activities. New research led by Drs Judy Lawrence (Victoria University of Wellington), Paula Blackett (NIWA) and Nick Cradock-Henry (Manaaki Whenua Landcare Research), Cascading impacts and implications for Aotearoa New Zealand, uses innovative methods to identify these interdependencies using network and systems tools. The research argues that we need to break out of our "siloed" and "linear thinking" in order to make more robust climate adaptation decisions.
"We need to understand the dependencies and feedback loops between the climate impacts and the wider systems they affect," Lawrence says, "so that we can 'stress-test' our risk assumptions." The research uses the Circle tool developed by Deltares in the Netherlands to better understand the consequences of critical infrastructure failures, and combines it with "systems thinking" to identify critical dependencies between urban systems, infrastructure, financial services and governance systems. Using these tools, the research team ran workshops with practitioners from each of these systems, to better understand how climate change impacts flow them. One participant, Blair Dickie (Principal Strategic Advisor with the Waikato Regional Council), said, "This work recognises the interconnected nature of climate change and gives us the means to consider potential impacts beyond the obvious. It allows us to get nearer to answering those so-what questions that relate to the four well-beings now and into the future. [It's] a step closer to sustainable decision-making."
The research shows how every level of society is impacted by the compounding and cascading nature of climate change impacts. "There is a lot at stake," Lawrence concludes, "for communities in New Zealand from the impacts of climate change. To enable us to adapt more successfully we need decision processes that deepen our understanding of how systems are stressed by climate change. By responding only to single impact events as they happen, and ignore the cumulative stress and costs of multiple impacts that cascade, our adaptation choices will increase the risks to society."
This project in the media: