AUTHORStudio Antarctica: Gabby O'Connor
Studio Antarctica: Gabby O'Connor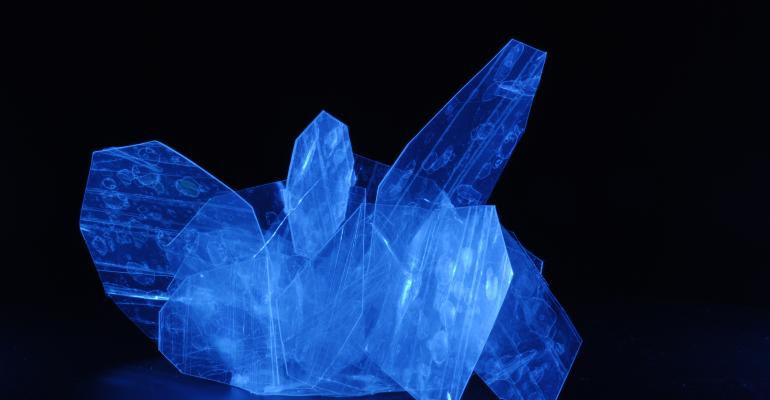 Gabby O'Connor's exciting new exhibition is inspired by the science that is in constant motion on the icy continent. It is being held at at Pātaka ART+MUSEUM in Porirua from 19 June – 18 September 2016.
[Pātaka] Gabby O'Connor's Studio Antarctica installation is the result of a creative collaboration between contemporary fine art and cutting edge scientific research. In 2015 O'Connor spent several weeks in Antarctica working in a shipping container laboratory on sea ice 4 metres thick over 500 metre deep McMurdo Sound. While making and researching her art, O'Connor helped world-renowned scientific research team, K131, document ice platelet structures found in these sub-zero oceans. This is part of a long-term art + science alliance that explores intersections between the two disciplines.
Studio Antarctica, the installation, is in three interconnected parts that reveals the processes of the project through photography, painting and drawing, a multi-channel video projection and a site specific sculptural work made from packaging tape and light.
The Deep South National Science Challenge is proud to be associated with this exciting project!
For more information