AUTHORScientists work to get celiometer system ready for RV Tangaroa cruise
Scientists work to get celiometer system ready for RV Tangaroa cruise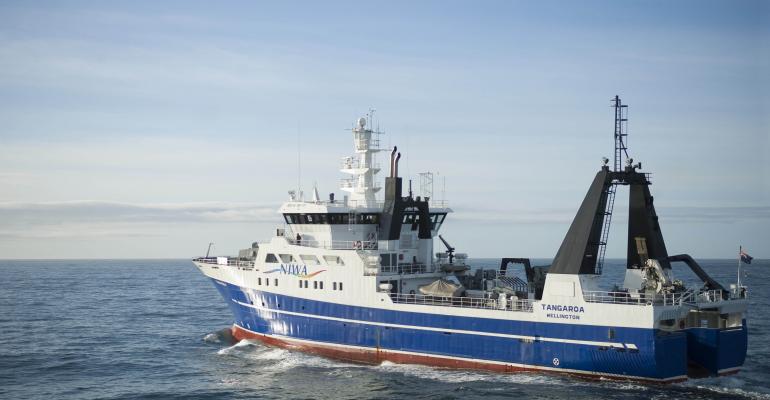 Big thanks go to Maggie Barrett from stuck.co.nz for helping to get the system to Christchurch within a very short timeframe!
Scientists from the University of Canterbury and NIWA are looking forward to sending a ceilometer out into the Southern Ocean this week, to measure the altitude of the bottom of clouds. It has been a hectic week for the group – logistical issues surprisingly time-consuming and complex for any Antarctic mission – trying to remove the system from the NIWA vessel RV Tangaroa after delays due to thick fog in Wellington. The ceilometer was then couriered down to Christchurch to be checked and then installed on the US Antarctic Program's Nathaniel B. Palmer. Principal Investigator Adrian McDonald would like to especially thank Maggie Barrett from courier service stuck.co.nz for going above and beyond to send the system down to Christchurch at very short notice – your help was much appreciated!
The data that comes from the celiometer will be used in conjunction with other data and models to reduce biases in the representation of clouds and aerosols in the New Zealand Earth System Model. This research is a part of core Deep South Challenge funding, under the Processes and Observations Programme.
For more information, please visit:
Header photo credit: Dave Allen, NIWA