AUTHORReport back on our Climate Adaptation Ambassadors Workshop
Report back on our Climate Adaptation Ambassadors Workshop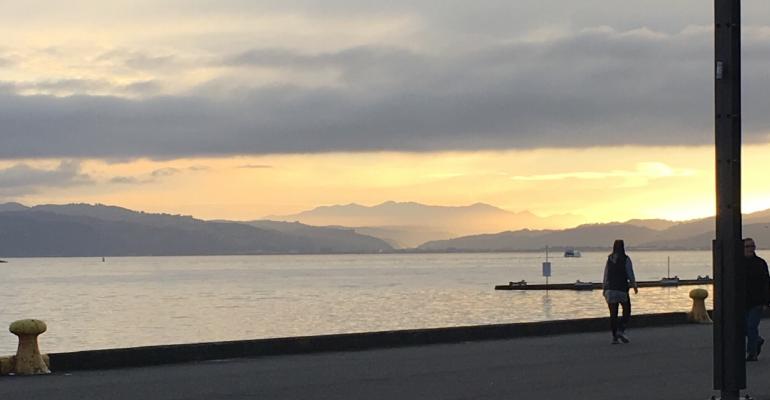 Early last month, the Deep South Challenge, with support from the now-disassembled NZ Climate Change Centre (NZCCC), hosted a climate ambassadors workshop in Wellington. The aim of the workshop was to support and develop a community of skilled and influential climate ambassadors who can champion an informed climate adaptation agenda in policy and research.
The workshop was the first of four planned around the country and developed to have a specific focus on climate research and decision-making processes in local and regional government. Forty-five participants from around the country arrived for the one-day workshop, featuring presentations from our expert panel of Stephen Daysh, Judy Lawrence, Wendy Saunders, Iain Dawe and Andrew Tait. We also extend our thanks to Teanau Tuiono for his seamless facilitation.
After some morning networking, Stephen Daysh kicked off with with a keynote presentation on the Clifton to Tangoio Coastal Hazard Strategy 2120. This was followed by lightning talks by the expert panel on climate change adaptation, impacts, engagement and implications. The workshop was designed to maximise conversations between all participants, to share knowledge and experience, to identify opportunities for change, and for participants to see how they might champion this change within their organisations, sectors and communities.
The broad range of attendees, and their enthusiastic collaboration with each other, meant that the workshop was valuable, both for the Challenge, and hopefully for the attendees themselves.
Results of the evaluation survey suggest that the workshop allowed for improved connections to relevant experts within climate change adaptation, impacts and implications. Stephen Daysh's presentation provided a clear and concise case study for attendees to reference as they develop their own organisational strategies.
The group unanimously agreed that a connected network of climate ambassadors is needed, obtainable and would make a positive difference. Other feedback suggested there would be value in more hands-on learning opportunities for local government practitioners, including with reference to successful case studies such as in the Hawkes Bay. In the meantime, we'd like to draw your attention to the upcoming two-day Climate Change and Local Government Forum hosted by SOLGM and sponsored by the Deep South Challenge. More details can be found here.
We are now beginning planning for our workshops to be held later this year in Auckland, Christchurch and Dunedin. If you're interested in attending one of these workshops, or in shaping the content of these workshops, please contact [email protected].
You can read through the findings of the event survey here: