AUTHORNow seeking expressions of interest for Programme Lead, Impacts & Implications
Now seeking expressions of interest for Programme Lead, Impacts & Implications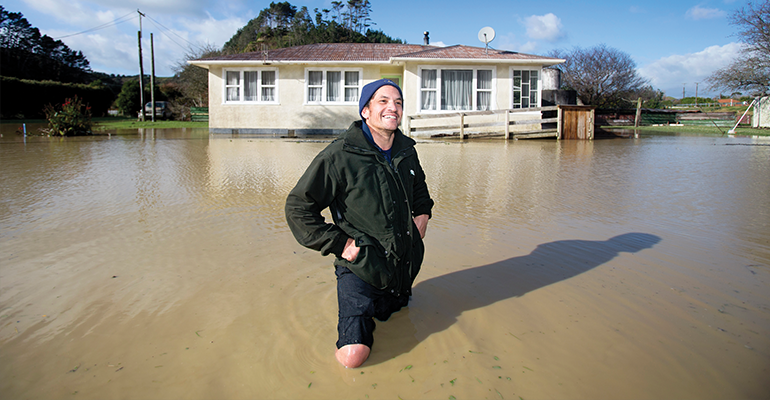 We're now seeking expressions of interest for the role of Science Leadership Team (SLT) member for the Impacts & Implications Programme of the Deep South Challenge: Changing with our Climate. Deadline is 5pm, Wednesday 10 April 2019, so get your applications in quickly.
The Challenge undertakes and coordinates research to achieve its mission of  "enabling New Zealanders to anticipate, adapt, manage risk, and thrive in a changing climate." We have been re-funded for Phase 2 (2019-24) and are currently developing our research portfolio across climate modelling and observations for model development. We will soon begin to develop and call for research proposals across our four key domains (Māori, Communities, Infrastructure, and the National Economy). 
The Impacts and Implications (I&I) Programme Leader provides critical science and planning support to the Deep South Challenge. You will draw on your extensive knowledge and research networks (both national and international) to ensure the wider Challenge research programme contributes to our mission. You will work closely with the Deep South Challenge team to ensure I&I research is integrated within the Challenge, and will strengthen and develop relationships with stakeholders, partners, other research providers and other research programmes, including other National Science Challenges. 
The I&I programme currently includes 15 research projects, with many dependencies between them. Research ranges from physical impacts (such as climate impacts on hydrology) to impacts on people and economic systems (for example, climate change impacts on land-use suitability) or research into adaptation options (for example, an application of real options analysis to water storage). Part of the SLT role involves supporting individual research projects to ensure they are effectively contracted and delivered, as well as facilitating collaborations between projects. This position also shares responsibility (with the Engagement Lead) for overseeing the work of the Partnerships Director, who runs our tailored engagement programme. 
The successful applicant will have the exciting opportunity to help define our research in Phase 2. We therefore require a strategic thinker who can operate effectively as part of a team and assist in pulling together multidisciplinary research projects.  
Up to 0.3 FTE is available for this position, for an appointment until June 2021, with the potential for extension. 
The SLT is led by the Challenge Director and comprises the Challenge Manager and one representative for each of the five Challenge Programmes. The Director reports to the Deep South Challenge Governing Board. Our other advisory groups include the Kāhui Māori, the Independent Science Panel and the Representative User Group.

Please submit your CV, together with a covering letter outlining your experience and interest in the role, to the Challenge Director, Dr Mike Williams ([email protected]) by no later than 5pm, Wednesday 10 April 2019. For more information regarding this position, call Mike on +64-4-386-0389.