AUTHORNew Zealand's water systems particularly vulnerable to climate change
New Zealand's water systems particularly vulnerable to climate change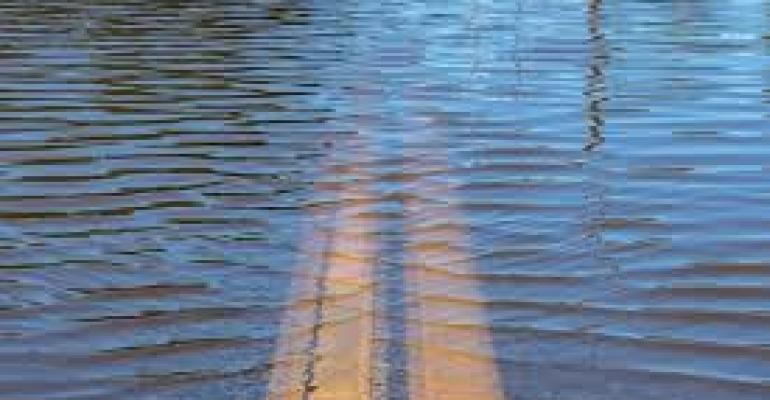 The recent Edgecumbe floods saw raw sewage floating through the streets, making the clean-up extremely challenging. Over 300 homes in the district were damaged and six months later, 240 houses are still unliveable. Flood-proofing the town itself remains a distant goal.
The asset value of stormwater and wastewater assets in New Zealand is well over $20 billion. This includes 24,000 kilometres of public wastewater networks with more than 3,000 pumping stations, and over 17,000 kilometres of stormwater networks. Much of it, however, was not designed for the challenges climate change will bring, from sea level rise to the predicted changes in precipitation frequency and intensity.
"The way climate change is predicted to affect our stormwater and wastewater will have a considerable impact on many aspects of NZ life, including health, disaster resilience, drinking water, ecology, and transport, not to mention how flooding or infrastructure failure will impact on communities," said Professor Iain White, Professor at Waikato University and a co-author of the Deep South National Science Challenge report Climate Change and Stormwater and Wastewater Systems (link below).
Earlier this year, the Deep South National Science Challenge Impacts and Implications Programme brought experts together to discuss the challenges and concerns for the sector in Aotearoa New Zealand. Participants ranged from academics and scientists to business people, government policy analysts, water service providers and consultants.
This discussion resulted in the report, designed to outline current knowledge and the priority areas of research needed to prepare our stormwater and wastewater systems for a changing climate.
"For example, in many local water systems, roads are designed to be used as a secondary stormwater routes in extreme flooding. This is fine in most situations, but in extreme inundation events wastewater containing sewage may mix with the stormwater overflows, which of course brings problems such as we saw in Edgecumbe," said Professor White.
The increase in extreme rainfall events will also add stress to the system by overwhelming the networks, restricting opportunities for maintenance, and increasing the occurrence of infiltration of wastewater into stormwater.
"We already know that sea level rise will affect all coastal infrastructure, and as many of our water networks use gravity to discharge to water bodies, the most costly areas of the network are often located in low-lying areas or on the coast. From this, increasing sewage overflows, pipes corroded by salt water, and exposure to liquefaction are all more likely," said Professor White.
An increase in the number and frequency of coastal storms will also affect coastal infrastructure in particular, causing increasing inundation, physical damage, and electrical failure at treatment plants.
"It's not just too much water, though," said Professor White. "Drought brings its own problems, disrupting gravity systems by slowing flow and leading to blocked pipes. Particularly lengthy droughts can also affect wastewater treatment processes, creating functional and safety concerns."
A priority for the Deep South National Science Challenge is to do further research in this space to better understand the risks, including cascading indirect effects where failure in one part of the system will have significant impacts elsewhere – many of which we may not yet be aware of. Professor White is also keen for Aotearoa New Zealand to incorporate these aspects within its decision-making frameworks.
"Once we have this knowledge we need to consider the most appropriate adaptation response and which practical solutions may help reduce these impacts," said Professor White. "Filling these research gaps will help Aotearoa New Zealand reduce future disruption and cost by adapting to the forthcoming climate."
The Climate Change and Stormwater and Wastewater Systems report (link below), commissioned by the Deep South National Science Challenge, highlights infrastructure issues Aotearoa New Zealand may face as it grapples with "increasingly severe risks" of extreme rainfall, storm surges, sea level rise and drought.