Location

Virtual hui: To participate via ZOOM, please register first
Māori and Antarctica Webinar Series: Ka mua, ka muri
In this webinar, our Vision Mātauranga programme lead, Associate Professor Sandy Morrison (University of Waikato), will be speaking about her Deep South Challenge research project Te Tai Uka a Pia. The webinar is part of a series organised by the rōpū rangahau Māori in Antarctica, which sets a wero to think about how Māori and indigenous knowledges can strengthen the global collective approach to Antarctic science, policy and governance.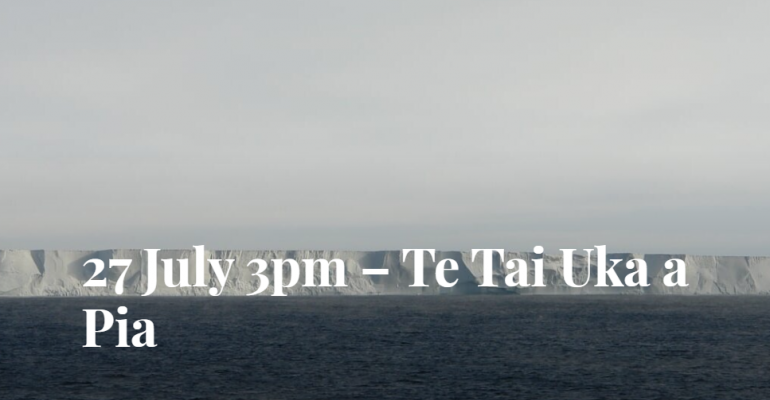 We're delighted to share news of this webinar event organised by the Vision Mātauranga rōpū rangahau of the Ross RAMP project.
Sandy Morrison (Ngāti Whakaue, Ngāti Maniapoto; Ngāti Rārua ki te Tau Ihu, Ngāti Tama ki te Waipounamu) and Aimee Kaio (Ngāi Tahu, Tuhourangi, Ngāti Whakaue and Ngāpuhi) will speak about their imminent research Iwi relationships with the Southern and Antarctic Oceans (August 2020). The research documents Māori narratives of voyaging and mātauranga of the Southern Ocean and Antarctica.
According to the tribal narratives of Ngāti Rārua and Te Āti Awa, the first human to travel to the Antarctic was the Polynesian explorer Hui Te Rangiora.
Hui Te Rangiora sits aloft the meeting house Tūrangapeke, at Te Awhina marae in Motueka. He gazes out in his continual search for new lands, and in this way his journey is remembered and honoured. Te Rangiora also adorns the Pou at the entrance to the Riuwaka Resurgence in Kahurangi National Park. At this place, he took rest and prepared himself spiritually and physically for his journey into the Southern Ocean.
This is one recorded version of Māori journeying into the Southern Ocean. But what other stories are held by hapū and iwi – especially those from Te Waipounamu (the South Island) and Rekohu (the Chatham Islands)? How might these stories frame our ongoing relationship with the Antarctic and our adaptation responses to climate change?
In this project, Sandy and Aimee worked with hapū and iwi from Te Waipounamu and Rekohu to better understand the extent and nature of the relationships Māori had with the Antarctic and Southern Oceans, and to identify local challenges associated with climate change through both tribal stories and contemporary living arrangements.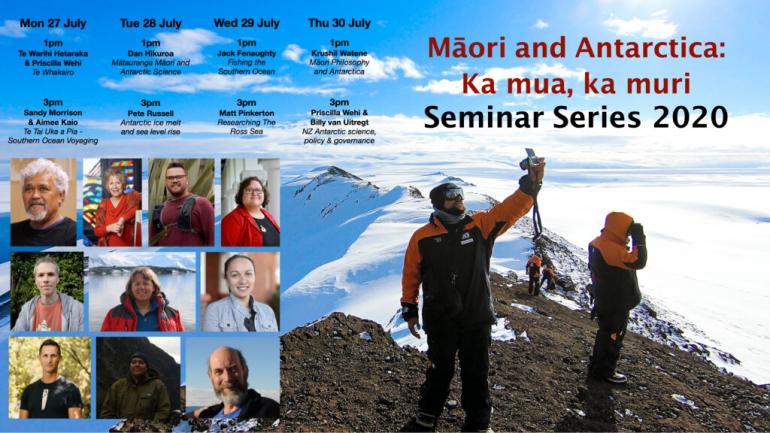 ABOUT OUR PRESENTERS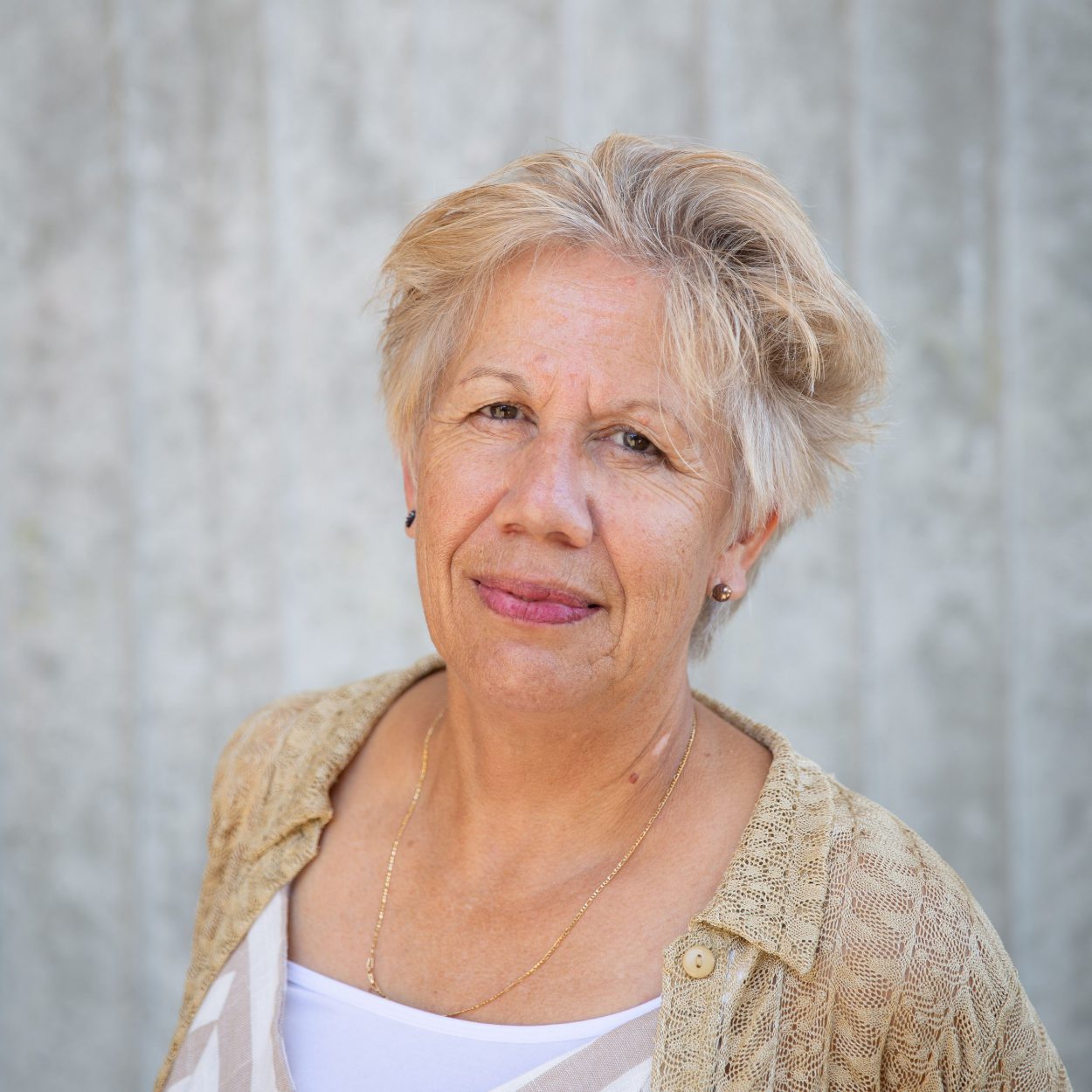 Sandy Morrison
Sandy is tribally grounded, globally informed and whānau tested against the everyday realities in which whānau exist. From 2004-08, Sandy served as President of the Asia South Pacific Association for Adult and Basic Education (ASPBAE), the largest non-government organisation on adult education in the world. She is Assistant Dean (Academic) for the University of Waikato's Faculty of Māori and Indigenous Studies, which allows her to challenge the thinkers of tomorrow and concentrate on her research interests around Treaties, Adult Education and Indigenous Development. Sandy leads the Te Tai Uka a Pia (Iwi relationships with the Southern and Antarctic Oceans) project in the Vision Mātauranga programme, and was also part of the Culture and Climate Change project.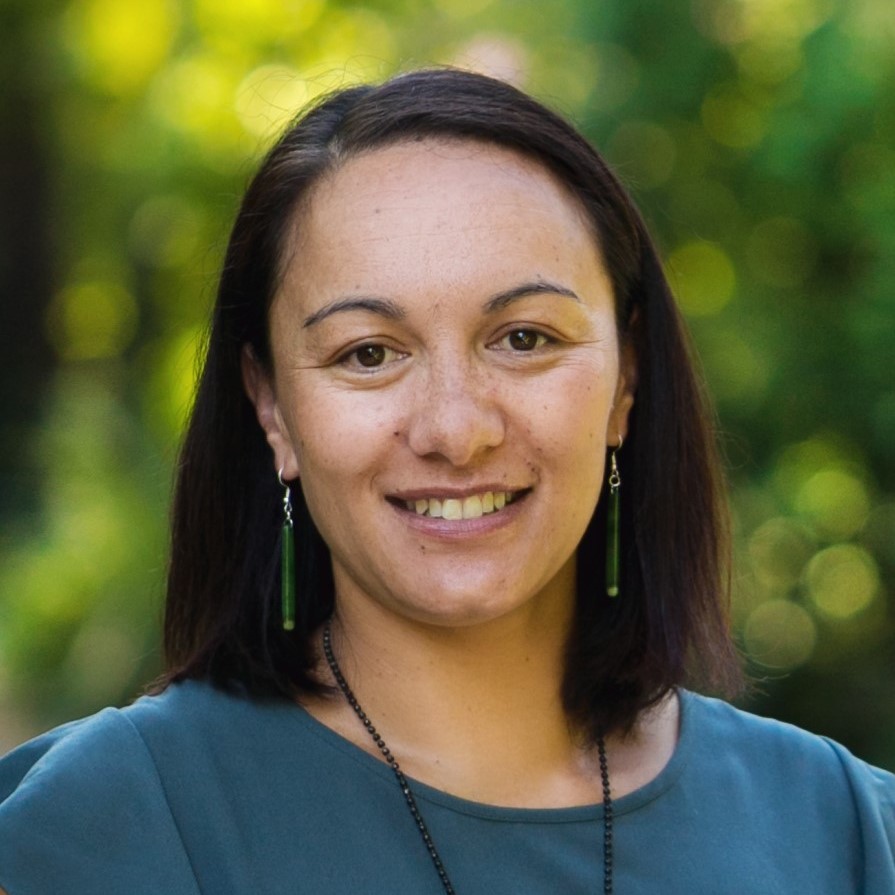 Aimee Kaio

Aimee resides in Motupōhue, Bluff, and is a strong advocate for intergenerational well-being and for regional development. Aimee is very aware of the climate impacts on livelihoods, mahinga kai, resources and our people – ki uta ki tai. She currently works for Te Rūnanga o Ngāi Tahu, as Regional Investment – Rūnanga Engagement Manager, and is a director and governor on a number of entities, across a range of national and regional sectors. She has a particular interest in the role science and mātauranga Māori plays in whānau and hapū well-being and their planning for their futures.