November 23 2017
12pm-1.30pm
Location

Webinar | Book your ticket through Eventbrite using the link below
Looking away from the rear view mirror: Climate change and its effects on New Zealand's stormwater and wastewater systems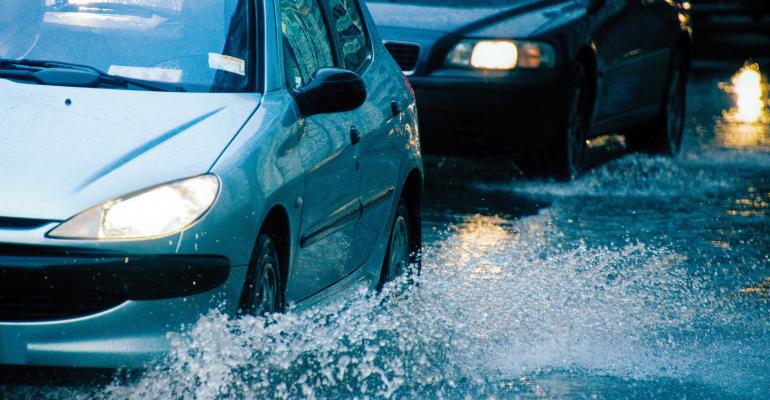 Climate change is happening and our stormwater and wastewater systems are particularly vulnerable. This webinar with Professor Iain White follows on from the release in October 2017 of the Deep South Challenge report into climate change, stormwater and wastewater systems.
The recent Edgecumbe floods saw raw sewage floating through the streets, making the clean-up extremely challenging. Over 300 homes in the district were damaged and six months later, 240 houses are still unliveable. Flood-proofing the town itself remains a distant goal.
The asset value of stormwater and wastewater assets in New Zealand is well over $20 billion. This includes 24,000 kilometres of public wastewater networks with more than 3,000 pumping stations, and over 17,000 kilometres of stormwater networks. Much of it, however, was not designed for the challenges climate change will bring, from sea level rise to the predicted changes in precipitation frequency and intensity.
This session will discuss the problems of decision making in an era of uncertainty, and will outline our current knowledge and the priority areas of research needed to prepare our stormwater and wastewater systems for a changing climate.
This webinar is being hosted by The Sustainability Society (TSS), a Technical Interest Group of Engineering NZ, which fosters dialogue and action on sustainability through workshops, forums, advocacy and collaborative projects.
This webinar is part of a series of webinars being co-hosted by The Sustainability Society and The Coastal Society focussed on aspects of Climate Change Adaptation. Take a look at the other sessions on offer here: https://www.eventbrite.co.nz/o/the-sustainability-society-10927824027
ABOUT OUR PRESENTERS
Iain White