AUTHORIntroducing our new Challenge Director Phil Wiles
Monday, December 20, 2021
Introducing our new Challenge Director Phil Wiles
"Get in there… and help some really smart people do what they need to do"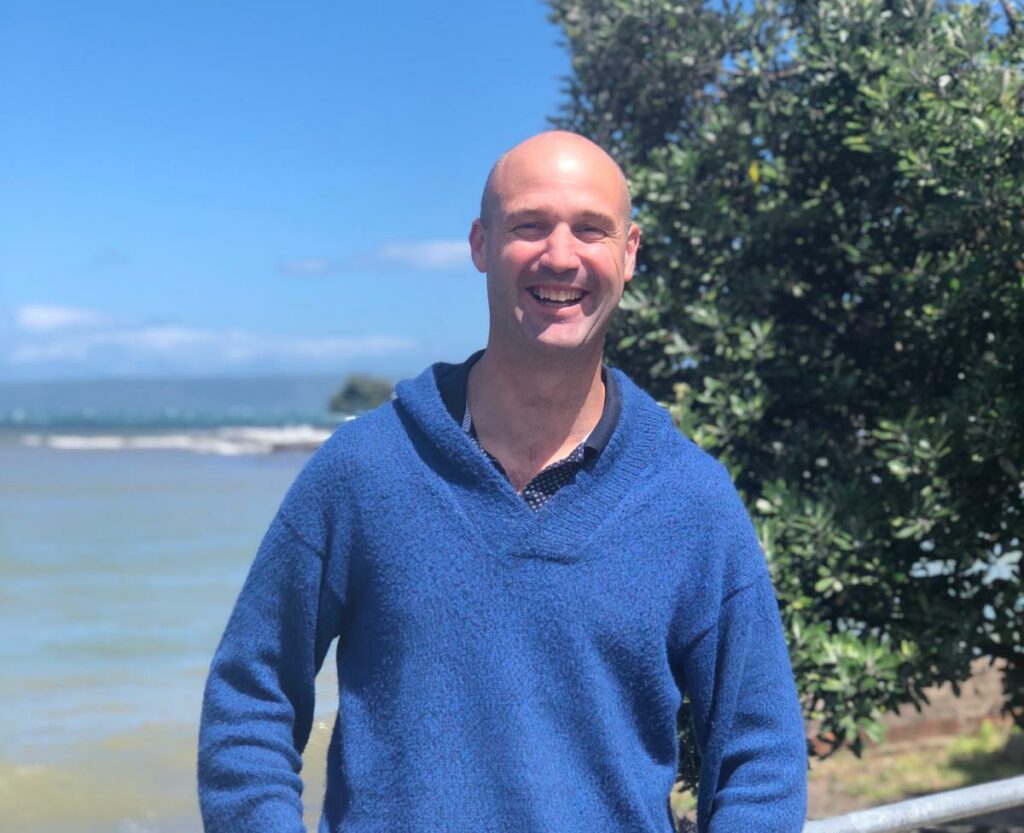 We're really excited to welcome Phil Wiles to the Deep South Challenge, who takes on the role of Director in the new year. Phil brings a breadth of experience across climate policy, community engagement and science, and we know he'll steer the Challenge ship well through our critical final years.
Taking on the Directorship at the Challenge, while continuing to keep a foot in at the Climate Change Commission (CCC), is the next stage of a career that began in physical climate science but has expanded to encompass policy, people and culture. Phil is a natural choice to lead the Challenge through an important time in Aotearoa history: we have a National Adaptation Plan in development, managed retreat legislation on the cards, and mandated climate-related disclosures, which together mean that all sectors must get better at understanding climate risks (and opportunities).
Most importantly, everyday New Zealanders are beginning to drive for adaptation in their own communities. There is much opportunity for evidence to inform policy, and Phil is focussed on ensuring we meet this challenge.
"I think the [national] science challenges have been a massive success… for me it's about making sure that the really good work that has been done can be translated into something that is useful."
Phil (who is also the husband of our earlier Challenge Manager Lucy Jacob!) began his career as an oceanographic technician at NIWA. He took this strong foundation in research to American Samoa (with Lucy), where he spent three years with the local Environmental Protection Agency.
From there, the couple travelled to nearby Apia, Samoa, where he worked for SPREP (Secretariat of the Pacific Regional Environment Programme), an intergovernmental organisation that supports Pacific nations with science advice and support on environmental issues. Phil's focus was on the impact of climate change on oceans.
It's a huge amount of work, but if you can get in there and guide some of it, and help some really smart people do what they need to do, that's what I'm really excited about.

Phil Wiles on joining the Deep South Challenge
This was less about "time on boats taking measurements", and more about connecting information with people who needed it.
"There's some really talented people doing some really amazing stuff," he says, and the role was an "opportunity to give them a bit of support, so they could do more".
Phil returned to Aotearoa with his family in 2014 (their eldest son was born in American Samoa, "the skinniest little ginger American Samoan," Phil laughs). This is where Phil moved from community engagement to policy, taking up a position with the Ministry for the Environment. It was "a bit of a shock", but he came to enjoy the different work, in particular relishing his role guiding New Zealand's contribution to the Paris Agreement.
In his current role at the Climate Change Commission, he's continued his work in the mitigation space, where he leads the agriculture, forests and waste team.
What excites him the most about joining the Challenge is being part of driving forward climate adaptation and connecting that research with iwi Māori, rural communities, and industry.
"It's a huge amount of work, but if you can get in there and guide some of it, and help some really smart people do what they need to do, that's what I'm really excited about," he says.
Phil's official start date as director is January 31,2022.