Location

Museum of New Zealand Te Papa Tongarewa, 55 Cable Street, Wellington 6011
Growing Kai Under Increasing Dry
A rolling symposium on on drought, climate change and primary sector resilience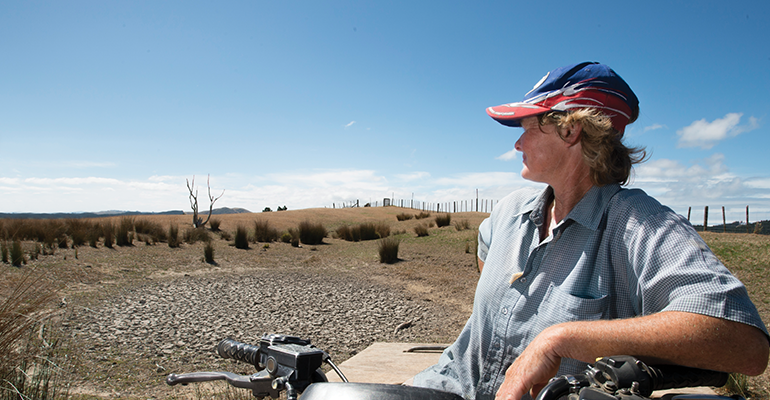 What is a rolling symposium? Three short background webinars, bringing you the latest in climate projections, drought resilience research and land-use science, culminating in an all-day event to generate evidence-based conversation around future drought policy.
Programme for the full-day event: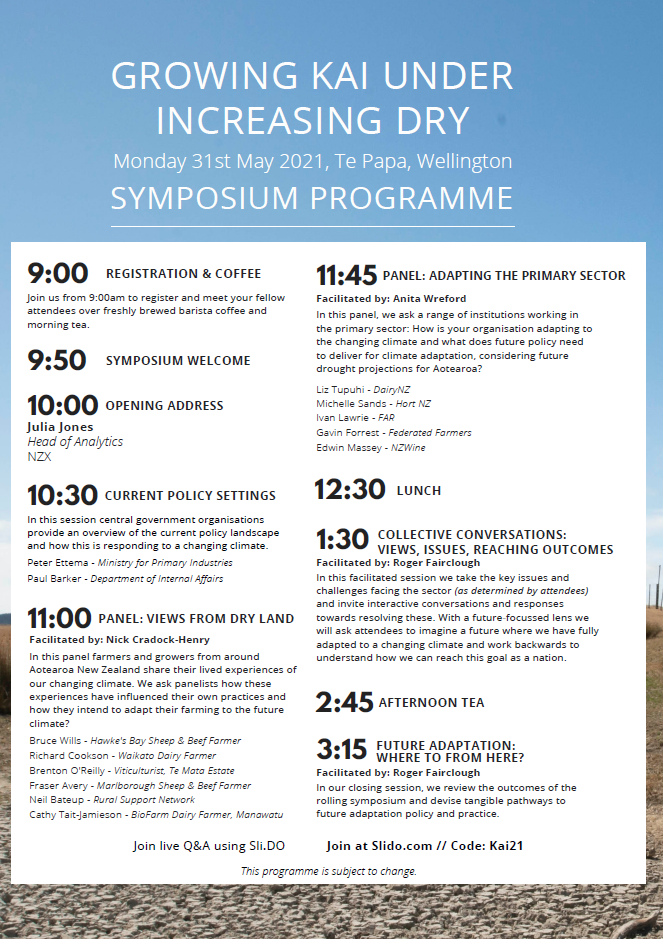 Register for the all-day event here:
Catch up on the three background videos on YouTube here:

Background information
Over the past few years, the Deep South Challenge, Resilience Challenge and Our Land and Water National Science Challenges, along with several other NZ funded science programmes, have funded research projects that focus on drought and its impacts.
Growing Kai Under Increasing Dry will bring together the latest in climate modelling and adaptation research with farmers, growers and policymakers to better understand how Aotearoa can adapt to our 'new normal'.
With three background webinars prefacing the symposium, we hope the event itself will create a platform to understand the risks and devise potential solutions.
The capacity of communities to plan for and respond to adverse events plays a part in shaping the resilience within rural communities and helps determine the type of support they may need in recovery.

Recent ministerial briefing
Come and join us online or in person to be part of this future-focused conversation. Please note:
The venue has a limited capacity and is following strict contact tracing protocols – all attendees must be registered.
Registration for all of our webinars and the face to face symposium is free.
The symposium will be catered.
The symposium will also be live streamed for those that cannot attend in person.