AUTHORFarewell to Dr Suzi Kerr, Science Lead of our Impacts and Implications Programme
Farewell to Dr Suzi Kerr, Science Lead of our Impacts and Implications Programme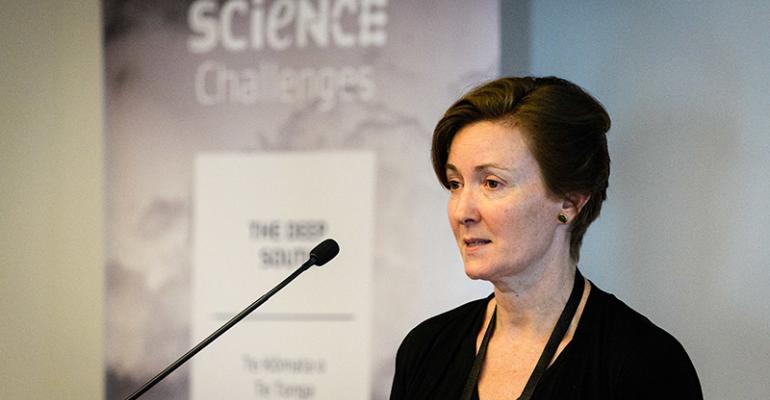 It's with sadness we announce Dr Suzi Kerr's decision to step down from her role as Science Lead of our Impacts and Implications programme.
Suzi developed this ground-breaking research programme, and we now have 14 climate impacts and adaptation research projects underway. She initiated our successful research co-creation Dialogues, which have already seen the Challenge make headway on the issues of water infrastructure; insurance; and community resilience in a changing climate. (We're thrilled with the success of the recent Drought Dialogue, and that Suzi will continue to be involved with the Transport Dialogue, coming up shortly.) Suzi has built and empowered a significant climate adaptation research community, which has end users at its centre. Suzi has also helped Challenge researchers to develop the flow and form of climate information between our programmes and research projects. 
Suzi was recently appointed a member of the Interim Climate Change Committee. This adds to Suzi's other roles as founder and Senior Fellow at Motu Economic and Public Policy Research, Principal Investigator in Te Pūnaha Matatini (a centre of research excellence focused on networks and complex systems), and Adjunct Professor at Victoria University of Wellington. She is a member of Air New Zealand's Sustainability Panel, and president of the Australasian Agricultural and Resource Economics Society. 
We will shortly be calling for Expressions of Interest for the role of Science Lead, Impacts and Implications. In the meantime, we want to extend our thanks for Suzi's hard work leading the I&I programme and her championing of climate adaptation in Aotearoa New Zealand.