Location

Virtual hui | To participate via ZOOM, please register first by clicking the below link
DSC Seminar | What's climate change got to do with earthquake insurance? Extreme weather and the EQC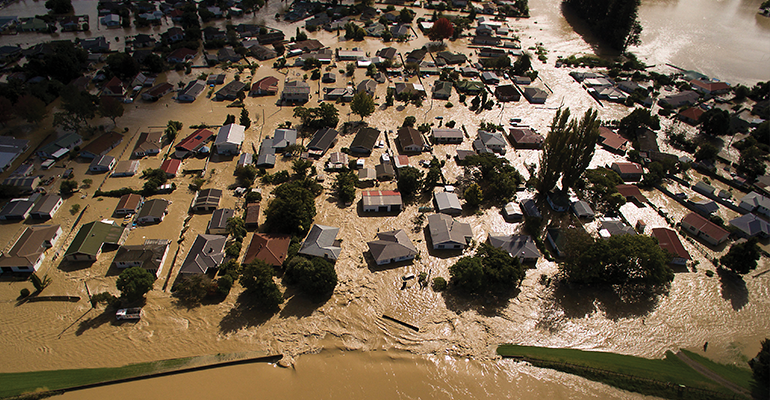 Extreme storms are likely to become stronger, more frequent and more damaging as our climate changes. These storms can cause real harm to communities and entire regions. Increasingly damaging extreme weather events also pose long-term sustainability challenges for public risk transfer mechanisms (such as the Earthquake Commission or EQC). This seminar with Ilan Noy (Victoria University of Wellington) will provide an overview of his research into climate change and the EQC.
Over the last 20 years, the EQC has paid out over $240 million, on more than 17,000 claims, to households affected by non-earthquake disasters (for landslips, storms or floods).
The team's findings suggest that, regardless of which future climate scenario we end up with, annual EQC liabilities for extreme weather are likely to increase. That increase could be up to 18%, though the team's research also suggests even this is likely to be an underestimation.
Furthermore, using three recent extreme events as case studies, Ilan will explain the research findings around whether EQC insurance pay-outs have supported households and communities to recover after extreme weather events. In general, this research suggests that EQC insurance is serving its purpose, and is protecting households from the adverse financial impact of extreme weather events.
About our presenter
Ilan Noy is the Chair in the Economics of Disasters and a Professor of Economics at Victoria University of Wellington. His research and teaching focus on the economic aspects of natural hazards, disasters and climate change, and other related topics in environmental, development and international economics. He is the founding Editor-in-Chief of Economics of Disasters and Climate Change, a journal published by SpringerNature. He previously worked at the University of Hawaii, and has consulted for the World Bank, the Asian Development Bank, the Inter-American Development Bank, UNISDR, the International Monetary Fund and ASEAN.
Physical hubs:
NIWA Wellington: VC Conference Room*
NIWA Christchurch: VC TerraNova Room
NIWA Lauder: VC Computer Room
University of Auckland: Room 301-411
University of Canterbury: Meremere 411, School of Law Building
University of Otago: VC Room 312, Physics Department
*Our presenter will be speaking from this hub.
Please note, all visitors to NIWA must sign in on arrival.
We encourage you to set up your own hub and bring colleagues together to participate in the seminar. Please let us know if you do set up your own hub and would like to test your VC facility prior to the seminar.
Email: [email protected]
ABOUT OUR PRESENTERS
Ilan Noy