AUTHORDiscovering Māori Antarctic stories
Discovering Māori Antarctic stories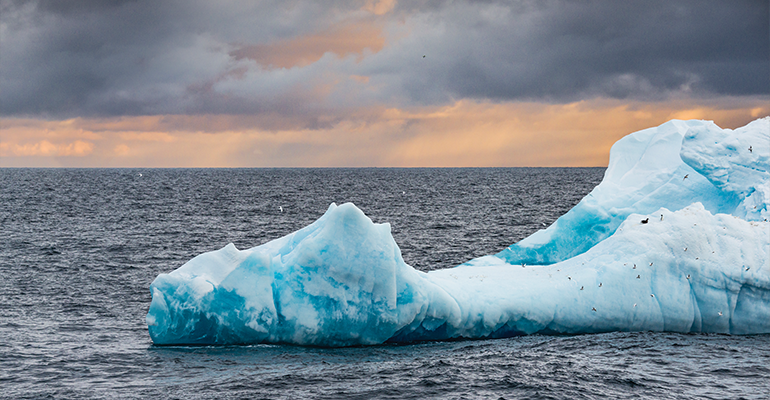 The Deep South National Science Challenge has announced new funding for seven new scientific research projects to help New Zealanders better understand their future climate.
Associate Professor Sandy Morrison
The seven projects are worth $1.5 million in total and range from investigating Antarctic sea ice using drones, to improving predictions and understanding of the drivers of New Zealand's climate, to exploring the cascading impacts and implications of climate change for Aotearoa New Zealand.
One of the projects is Te Tai Uka a Pia ‒ Iwi relationships with Antarctic and the Southern Oceans to enhance adaptation to climate change, and is being led by Associate Professor Sandy Morrison from the School of Māori and Pacific Development at the University of Waikato.
Associate Professor Morrison says different tribes and iwi have their own Antarctic stories. "According to Ngāti Rārua and Te Ati Awa, it was the Polynesian explorer Hui Te Rangiora who was the first human to travel to the Antarctic and he's remembered at the meeting house Tūrangapeke at Te Awhina marae at Motueka. But this is just one version. I want to find out the other stories held by hāpu and iwi, particularly from the South Island – Te Waipounamu and the Chathams."
Associate Professor Morrison says this body of mātauranga Māori will expand the range of Māori historical references to Antarctica. "We can then use this knowledge alongside science when preparing communities for climate change impacts, through awareness-raising, adaptation and mitigation strategies."
As principal investigator on the project, Associate Professor Morrison will lead interviews with representatives from different iwi, hosting hui with communities or individuals in the top of the South Island, the West Coast and the Chathams.
"We will also hold a workshop with scientists involved in the Deep South Challenge to discuss what key science messages should be shared with Māori communities and explore how these can be connected with Māori relationships and references."
Associate Professor Morrison will be working closely with Aimee Kaio from Ngai Tahu, and the research is expected to be completed by June 2018.
Challenge director Professor Dave Frame said these are bold and exciting projects. "The physical science projects will help us improve climate models, which is important since climate models are the only tools that allow us to develop a coherent understanding of climate drivers and how they interact. It's also good to be able to fund proposals which link Deep South research to society in constructive and useful ways."
This funding is the latest allocation of money for the Challenge, which is one of 11 Ministry of Business, Innovation and Employment-funded initiatives aimed at taking a more strategic and collaborative approach to science investment.
Read more about the School of Māori and Pacific Development at Waikato University.