AUTHORDeep South Challenge tackles crucial task of understanding and adapting to climate change
Deep South Challenge tackles crucial task of understanding and adapting to climate change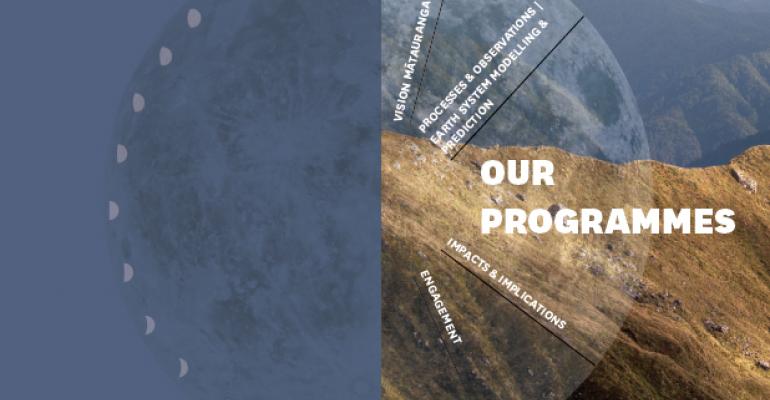 On Monday 4 September, Minister for Science and Innovation Paul Goldsmith will open the inaugural Deep South Challenge symposium at the Wharewaka (Wellington waterfront), about how New Zealand can and must change in line with our changing climate.
The Deep South National Science Challenge, now three years old, is making its mark in the landscape of climate change research, as well as research into how New Zealanders can tackle the critical task of adapting to current and future climate change.
"Our challenge is unique among climate research programmes in New Zealand for the way it joins together physical science, predictive modelling and social science," says Challenge Director Dr Mike Williams. "We know that scientists, industry and communities must work together if society is to adapt to our changing climate."
Climate change poses particular challenges to New Zealand's infrastructure (for example, our water supply or transport infrastructure); to urban, coastal and flood-prone communities; and to climate-sensitive primary industries. Decision makers (from homeowners to the private sector, to local and central government) need the best possible information about current and future climate change. Early decision-making informed by strong climate modelling can support a smoother and safer transition in the face of climate impacts such as more extreme weather, sea level rise, increased rainfall and more severe drought.
"The first of our shorter-term projects are now coming to a close," Dr Mike Williams says. "Findings suggest we're doing well to close the loop and support communities to begin to make the decisions that will enable them to adapt, manage risk and thrive in our changing climate."
Climate science can be complex and challenging, and it isn't always effectively incorporated in planning and decision making. The Deep South Challenge aims to join up the research we're doing in Antarctica, for example, to communities of the Far North whose drinking water supply is at risk. We aim to communicate the climate simulations made by our ground-breaking New Zealand Earth System Model, for example, with decision makers weighing up the future of an airport, or a water storage scheme.
Deep South Board Member Sir Mark Solomon will also be providing a keynote speech, giving a personal perspective on climate change. "Though our climate is changing," says Sir Mark, "in the projects of the Deep South Challenge I see a pathway forward for our children and grandchildren."
With around 150 researchers from most New Zealand universities, three Crown Research Institutes and over 20 other organisations, it's rare to have so many distinguished researchers in the same place, problem-solving the local and national challenges New Zealand is facing in relation to climate change.
We invite all media to attend. Please note the Wharewaka likes to know about filming/recording inside its facilities. We ask that you touch base with our Senior Communications Advisor on arrival (or, preferably, in advance).
For more details about the Deep South National Science Challenge, please visit www.deepsouthchallenge.co.nz or check out our Research Book 2017: Changing with our Climate.