AUTHORDeep South Challenge symposium created opportunities for researchers to hear directly from end-users
Deep South Challenge symposium created opportunities for researchers to hear directly from end-users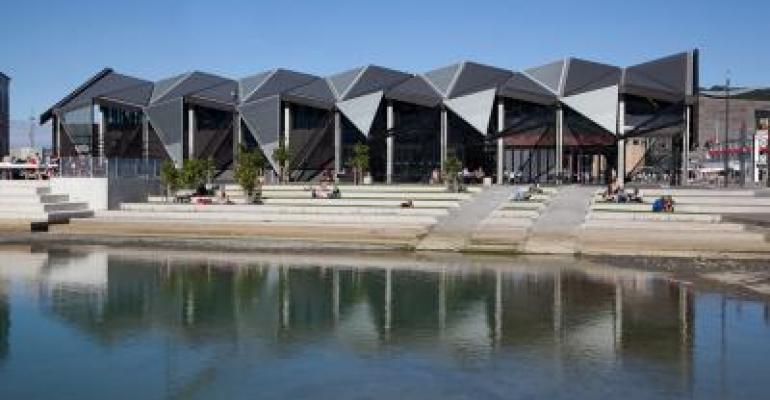 Remember our September symposium at Te Wharewaka ō Pōneke? Well, results are in from the surveys of participants we carried out to find out how well our aims for the symposium had been met.
We intended that the symposium would inform both end-user and researcher communities about Deep South Challenge progress, and that it would create an opportunity for sharing knowledge and ideas between end-users and researchers. We also hoped to strengthen connections among our researchers, in order to enhance integration across the challenge.
We carried out two surveys: the first, for our end-user and stakeholder participants (including government, industry and community organisations); and the second, for our researchers.
All end-users said that they knew more about the challenge after attending (with 65% indicating they knew "a lot more"), and 84% said they'd had useful discussions with our researchers at the conference. Of our researchers, 93% said they had developed new research connections with other researchers, and all of these planned to put their new connections to use in the course of their research.
Many attendees described the symposium in glowing terms, for example:
"Great to have so many people actively working on climate science together in one place! Exciting conversations"
"Better conversations with the Kāhui Māori and industry were enabled through this symposium"
"Fabulous content and organisation"
"Very well run and exceptionally useful"
Participants also challenged us to include more opportunities for researchers to hear directly from end-users: "Future symposiums need to have much more input from user groups, so the researchers are better informed about users' needs". And we were urged to avoid parallel sessions in the future: participants felt these hindered interaction and integration between our five research programmes.
We will certainly integrate this feedback to improve our next symposium, tentatively planned for May 2019. Stay tuned for more information.