AUTHORDeep South Challenge announces exciting new partnership
Deep South Challenge announces exciting new partnership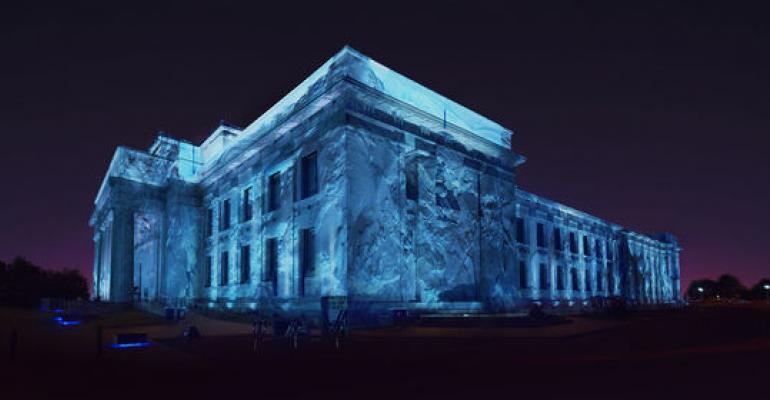 The Deep South Challenge is excited to be partnering with ANTARCTICA – while you were sleeping which is showing at Auckland Museum as part of the 2017 Auckland Arts Festival.
Auckland Museum will become the canvas for a full-scale, 360-degree projection of a majestic Antarctic iceberg
Friday 24, Saturday 25, Sunday 26 March
8.30PM-11PM, 45-minute loop
Visual artist Joseph Michael has collaborated with composer Rhian Sheehan to create an immersive multi-sensory installation that translates the scale and awe of Antarctica. Listen to the ice crack and drip, creak and groan as colossal sections of ice calve off, set to a dramatic sound score.
Experience the sights and sounds in a taster for the event NZHerald – New Zealanders to meet Antarctica's Icebergs
How is the Deep South Challenge involved?
Antarctica is beautiful and impressive. It also contains important information about processes occurring around the ice, ocean, and clouds that are critical for an improved understanding of our future climate. The Deep South Challenge is helping create opportunities for visitors to the show to ask questions and learn more about this research. We will be present in a number of ways:
Featured in Radio New Zealand podcasts:
A series of podcasts called Voice of the Icebergs is being broadcast in the lead-up to this event. The second of these, Revelation, features the Challenge Director, Dr Mike Williams, talking about his research into icebergs.
Key partner in the Auckland Museum Smart Talk
Saturday 25 March, 6:30PM – 7:45PM
The Deep South Challenge has helped to frame the ANTARCTICA – while you were sleeping: Smart Talk panel discussion, which is part of a regular series hosted by Auckland Museum. The panel features experts from art, science, policy and business discussing possibilities for adaptation and collaboration in the light of our changing climate.
If you're in the area and would like a ticket to this event, courtesy of the Deep South Challenge, please email [email protected] by Wednesday the 15th of March – alternately book your tickets online at the link above.
Antarctic Zone
The Challenge will have a presence every night in the "Antarctic Zone" – pop by and say hi from 7pm each night!