AUTHORClimathon - a global event to solve local issues
Climathon – a global event to solve local issues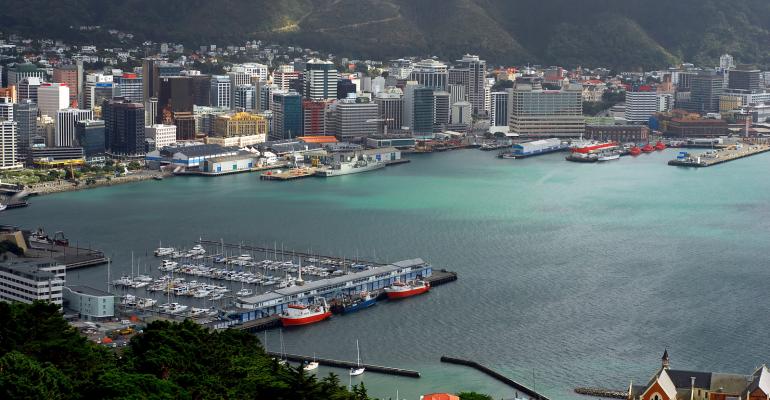 The Deep South National Science Challenge is delighted to support this year's Climathon in Wellington for the second year running.
The Climathon – which challenges participants to find ways for Wellington to adapt to climate change – will take place simultaneously in 121 cities in 34 countries on six continents, on 28 – 29 October.
Co-hosted by Wellington City Council and Victoria University – the free event will be held at an undisclosed location announced 24 hours beforehand to those who sign up.
Seeking creative solutions to big issues
The 24-hour Climathon brings together diverse skill sets to find solutions in a short time window. This style of problem solving has shown to be effective at creating unique and creative solutions to big and complex issues. A broad range of skills is needed: designers, entrepreneurs, public sector, business people, students, technologists, researchers, scientists, environmentalists songwriters and artists are all welcome.
Rhian Salmon, Engagement Lead for the Deep South Challenge, said "the Climathon brings together a diverse group in a fun and dynamic forum to learn about the impacts and implications that climate change will pose for a specific location, explore the associated issues, and come up with innovative approaches to respond and adapt. It's a positive experience for everyone and a great way to approach to issues like this that can often seem overwhelming."
Climathon success stories
Last year, more people participated in the New Zealand thinktank event than any other city worldwide, and one successful Kiwi team was selected to present their ideas at the COP21 Climate Talks in Paris last December. Another of the top New Zealand groups, Kaenga, is currently pitching their idea to investors in Berlin and en route to present at MIT, as part of their prize for 2015's "Best Building Project."
Councillor David Lee, from Wellington City Council, says finding ways to help Wellington adapt to climate change is crucial. "Climate change will have significant impacts on the way we work and play in Wellington," says Councillor David Lee. "Understanding the challenges we face and being early to see the opportunities they present right now will give us significant advantage in not only looking after our environment and people, but also on the world stage in the market place."
Next steps for top projects
Top teams can win spots in Victoria University's summer entrepreneurship accelerator, Victoria Entrepreneur Bootcamp, supporting them to develop their idea further. Other prizes are expected to be announced in coming weeks. Judges will look for the environmental, social and economic impact the ideas will have on Wellington, as well as their long term viability, scalability and sustainability. The expert panel includes climate strategist Rebecca Mills, ethical business strategist James Bushell, leading economist Geoff Simmons as well as climate professors and behaviour change experts from Victoria University, and Deep South representatives.
Want to know more?
You can sign up to participate in the event from the ClimathonNZ website or follow Climathon NZ on Facebook or follow CimathonNZ on Twitter.