Location

Virtual hui | To participate via ZOOM, please register first by clicking the below link
*BOOKED OUT* DSC Seminar | Community Development for Adaptation: Council-community engagement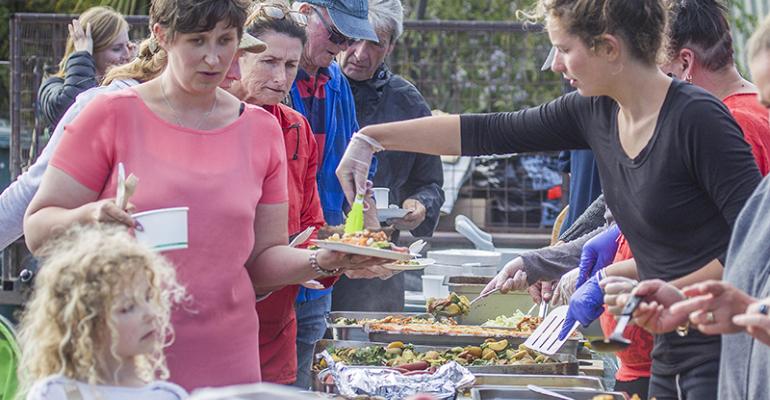 More and more of New Zealand's urban settlements are likely to be impacted by climate hazards such as coastal erosion, flooding and rising groundwater levels. Affected communities will face physical, social, financial and emotional challenges. 
To minimise suffering in our communities as we adapt to climate change – and to adapt successfully – local authorities will need to adopt new approaches to engagement with communities. We invite you to participate in our next Deep South Seminar, with Janet Stephenson (University of Otago), who leads the project, "Climate adaptation, vulnerability and community well-being."
This seminar reflects on some of the research findings of the Climate-Adaptive Communities project, which draw on stories and insights shared with the research team by community members, iwi members and council staff.
The team's early findings suggest that the way councils engage with their communities about climate change impacts must necessarily be different from 'ordinary' engagement processes, because:
Adaptive decisions will need to be made at many points in time, probably over decades
These decisions must often be made without a full understanding of what the future holds (i.e. lacking a strong evidence-base with high levels of uncertainty)
Multiple individual decisions could result in inequitable outcomes unless council has an overview of implications for the entire community
The community members most severely affected may well be those who are least empowered and least accustomed to 'having a say' in council decisions
It takes time to build the trust and capacity to be involved in decisions that have such far-reaching implications
The research also suggests that councils should start to engage with at-risk communities early, before they begin to experience severe impacts, by:
Helping communities to understand the upcoming challenges
Helping to strengthen people's ability to 'have a voice' in decisions that will affect them, particularly those who are less powerful or more susceptible to harm
Helping build community resilience to deal with current and future stresses
Helping ensure the community has sufficient trust, confidence and capacity to fully engage with councils for key decisions on the adaptive journey.
The Ministry for the Environment recommends a Dynamic Adaptive Pathways Planning (DAPP) approach, which involves pre-defining critical decision points for adaptation investments (and which is also the subject of other research underway in the Deep South Challenge). A community development approach can underpin DAPP, by building community readiness to engage at these decision points.
Location
PLEASE NOTE, THIS SEMINAR IS NOW OVERSUBSCRIBED. WE ENCOURAGE YOU TO ATTEND A PHYSICAL HUB, OR TO JOIN YOUR COLLEAGUES TO WATCH FROM THE SAME COMPUTER.
Physical hubs:
University of Otago: Centre for Sustainability Seminar Room, 563 Castle Street North*
NIWA Wellington: Conference Room
NIWA Christchurch: Tekapo Room
University of Canterbury: Meremere  411, School of Law building
*Our presenter will be speaking from this hub.
Please note, all visitors to NIWA must sign in on arrival.
We encourage you to set up your own hub and bring friends and colleagues together to participate in the seminar. Please let us know if you do set up your own hub.
Email: [email protected]
ABOUT OUR PRESENTERS
Janet Stephenson