Anita Wreford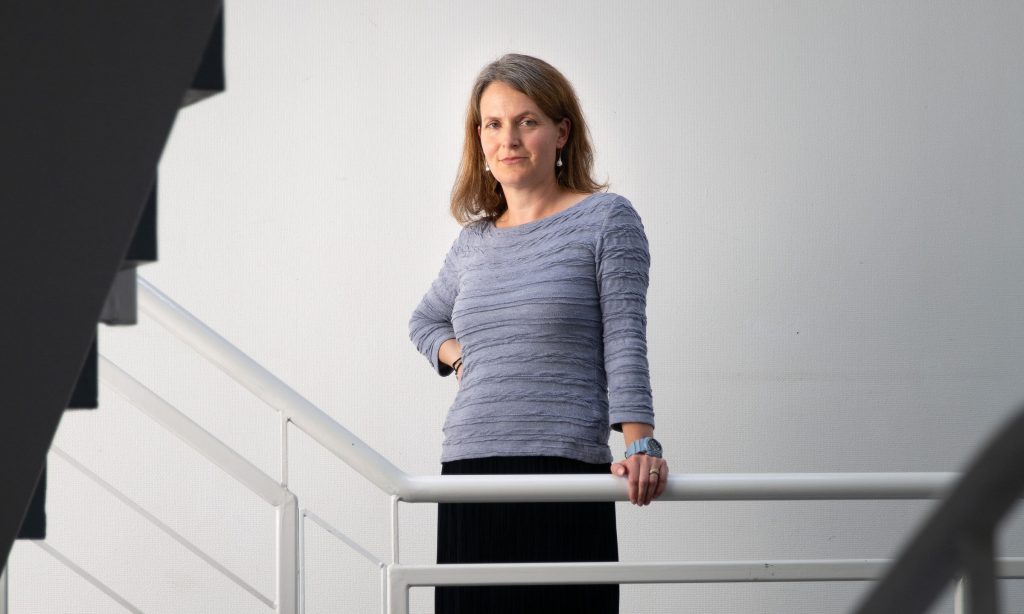 Anita Wreford is an expert in the economics of climate adaptation, particularly in the natural environment, agriculture and forestry sectors. She's been involved in many fields of climate research, from infrastructure to agriculture to trade.
"Agriculture is the sector I'm most familiar with," Anita explains, "and most of my career has been in institutions with a primary-sector focus. But I'm always interested to learn about the issues in other sectors and contribute if I can."
Given the primacy of the national economy in supporting timely and well-planned adaptation, it seems vital that our country has enough economists researching the climate. But Anita says that in New Zealand, "we definitely don't have enough economists or social scientists in the climate change space! I'm trying to fill a knowledge gap that will make a real difference to real people."
This is urgent! Everything we value is at stake if we don't reduce our emissions! But regardless of the level of global emissions reductions we achieve, we will experience some changes in climate. We need to start planning now, across all sectors, and all levels, and do things differently, to minimise the disruption this will have. And maybe in the process we can even make New Zealand a better place to live.
Anita's project is introducing a tool – Real Options Analysis (ROA) – to decisions being made about water storage. At present, few large investments in New Zealand consider climate change in their decision-making process. ROA places explicit value on flexibility – making investment as efficient as possible and adaptable to a range of climate futures.
Anita has developed solid working relationships with people on the ground – from irrigators and engineers to farmers and policy experts. Have these relationships changed the way she works?
"Yes, I think so. These relationships definitely bring a sense of reality to some of the academically interesting but less practical work I might have thought was a good idea. I try to keep my research relevant and tailored… I hope [the particular audience] feels empowered to make decisions despite the uncertainty they face."
Anita has worked around the world, with the IPCC, the EU Commission, the OECD, the UK's Committee on Climate Change and the Scottish Government's ClimateXChange programme. She's well-placed to assess how New Zealand is stacking up.
"Aotearoa has an opportunity to learn from what's worked and what hasn't in other countries' experiences. We are quite late in starting to think about adapting to climate change, and will have to work very hard to make sure we can cope with the changes we're already beginning to experience. I think some of our institutions and practices haven't quite grasped the urgency and the need to radically rethink how we do things."
Does Anita think what the Challenge is trying to do is achievable? What would she do differently? "I think we need a much greater emphasis on supporting the implementation of adaptation. We have a reasonable knowledge of how the climate will change, now we need to focus on enabling good planning, decision making and implementation. We see examples of the urgent need to support and empower national and local government, the private sector and communities grappling with climate-related challenges. Look at the recent flooding on the West Coast! I think the Deep South Challenge has a responsibility to lead this work and make a difference."
Working at the interface of climate science and decision-making could easily be frustrating, and yet the daily honing of key messages means researchers like Anita are well placed to consider what people need to understand, now.
"This is urgent!" Anita says. "Everything we value is at stake if we don't reduce our emissions! But regardless of the level of global emissions reductions we achieve, we will experience some changes in climate. We need to start planning now, across all sectors, and all levels, and do things differently, to minimise the disruption this will have. And maybe in the process we can even make New Zealand a better place to live."