Research Programme

Vision Mātauranga
Budget

$150,000

Duration

February 2022 – February 2023

Active project
Te Huka o Te Tai
Protecting our takutai in the Eastern Bay of Plenty
As a remote and coastal Māori community, we have inherited responsibilities for protecting the legacy of our takutai and its wellbeing. Our people today depend heavily on the takutai for subsistence living, and our responsibilities also extend to future generations.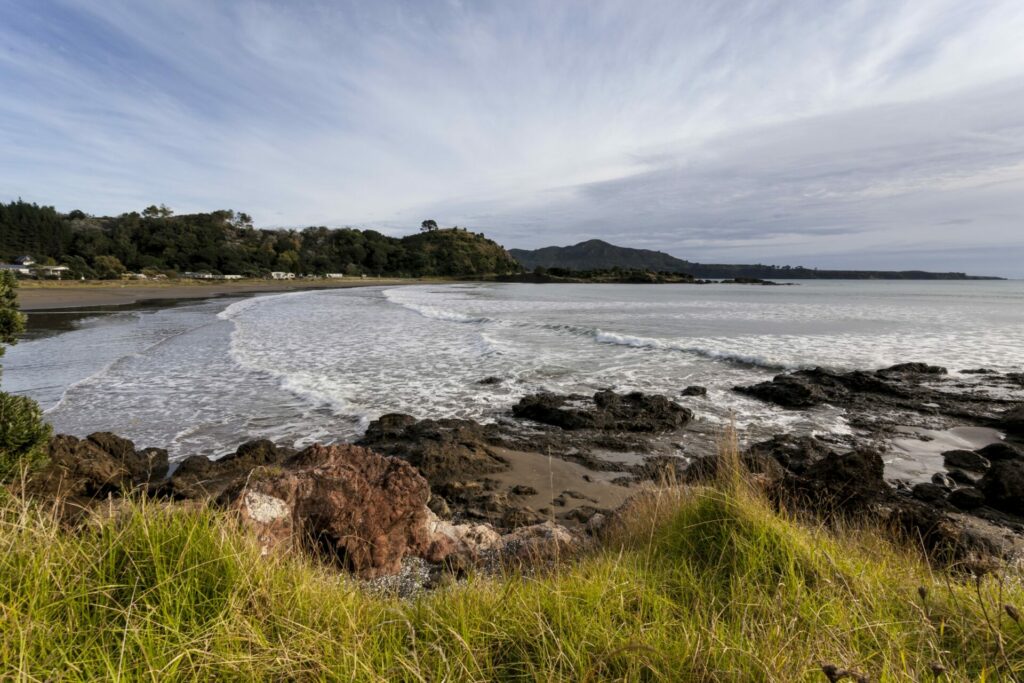 Through the 2019 Nga Rohe Moana o Nga Hapu o Ngati Porou Act, we are able to create enforceable coastal plans and policies, to restore our takutai and our mātauranga takutai to a state of abundance. This research will integrate customary mātauranga with contemporary marine and climate science, to develop an adaptive decision-making model that secures an abundant takutai for today and for the future.
Modern ecological burdens upon our takutai include heavy sedimentation, slash floods, increasingly severe weather events as well as ocean warming and acidification. These combine with overfishing to significantly degrade our marine habitats. Climate and environmental desecration have consequential impacts upon our mahinga kai practices and our mātauranga.
To protect our knowledge and our takutai, our research will draw from kōrero whakapapa, mahi toi, māramataka and mahinga kai – customary genealogical, creative, calendrical and food system narratives. Together with projected climate trajectories, these will guide our planning and decision-making for our distinct coastal marine ecologies.
Local and central government treat rurally isolated regions as extraction zones, with minimal infrastructural support. While the Rohe Moana Act was motivated by resistance against Crown legislative forces upon our takutai, it also holds great potential to forge resilience to the forces of climate change. We are at exceptional risk of being cut off from support systems during severe weather events, which are increasing in frequency and severity due to climate change. Local subsistence economies must be recovered and maintained as a means of resilience from climate-related weather events.
Ma wai e whanga atu i te kai kei tua o Tokararangi?
Who else will wait for the bounty that lies beyond Tokararangi?
Our whānau interprets this whakataukī as a reference to the investment and connection that only our own people can have towards the care and management of our takutai. It encapsulates the primary principle of our research method: By our people, for our people.