Research Programme

Vision Mātauranga
Budget

$147,000

Duration

February 2022 – February 2023

Active project
Hei Matapihi ki te Ao: Toi te Moana, Toi te Whenua, Toitū te Mokopuna
Intrinsic and effective climate leadership
This research project will tap into three sources of mātauranga to uncover our innate climate knowledge and climate leadership. We aim to reignite the natural strengths and capability of our collective ahi kā to respond to the multiple threats Matapihi is facing as a result of climate change.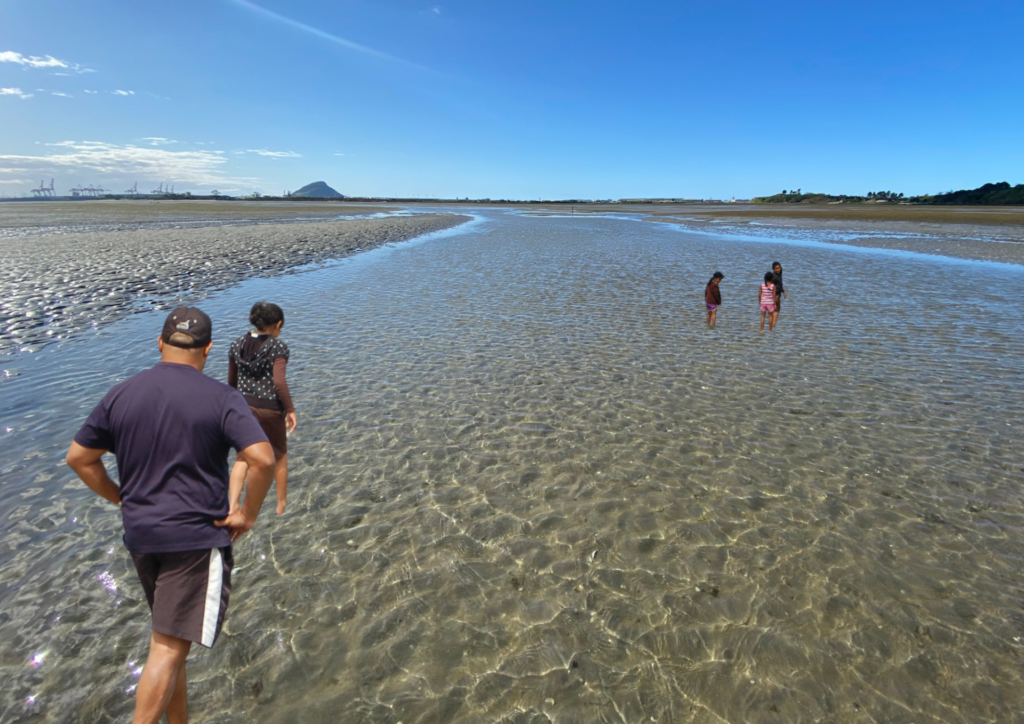 Matapihi is in a vulnerable geographical position. We are between the rising seas and ever-encroaching industry, infrastructure and housing development (often aided by local government policies). Climate change is causing an explosion of mangrove growth, as well as the erosion of significant tracts of our whenua (including whenua tapu). Year on year, these threats and pressures on Māori land and Māori communities are exacerbated. Hapū and iwi leaders are consistently tied up with responding to these pressures, and the opportunity to proactively plan, adapt and lead on climate change is denied us.
Genuine leadership on climate change is required nationally, regionally and locally. Our research focusses on developing local climate leaders for the Matapihi community.
Matapihi is a rich and vibrant puna mātauranga. In recent years, we've seen a major revival of our hoe waka and waka hourua. Our kaumātua were, and still are, great weavers and carvers. These skills have been passed on to our younger generations who are emerging as artists, poets and tā moko experts. We possess strong exponents of waiata, haka and mōteatea. Our research will be grounded in this mātauranga, and so, of course, in te reo Māori and its revitalisation. It will celebrate indigenous ways of knowing and being about our land and sea. We will use our mātauranga to investigate and plan for climate change.
Our research will enable our community to focus on and keep focussed on climate change. We will develop a climate leadership programme that works with our intrinsic strengths and priorities. Our intergenerational approach will empower ahi kā leaders who are confident to communicate about and take action to protect our whenua and moana, at different intersections.
Ranginui e tu iho nei, Papatūanuku e takoto ake nei
Kei waenganui ko ngā mea ora katoa
Tangaroa, Tāwhirimatea, Tānemahuta
Wānanga in place will enable us to:
share and learn about our tribal landscapes and stories
understand the science of climate change, including modelling
understand the impacts of climate change on our landscapes
understand local government as a barrier or enabler for our adaptation and leadership
create a well-being plan for our communities, including to address climate anxiety
create an adaptation strategy looking beyond 50 years