Research Programme

Vision Mātauranga
Budget

$250,000

Duration

January 2016-December 2017

Completed project
Drinking water in Te Hiku o Te Ika
How might three isolated communities of the Far North – Te Kao, Pawarenga and Motukaraka – prepare for the impact of climate change on household drinking water?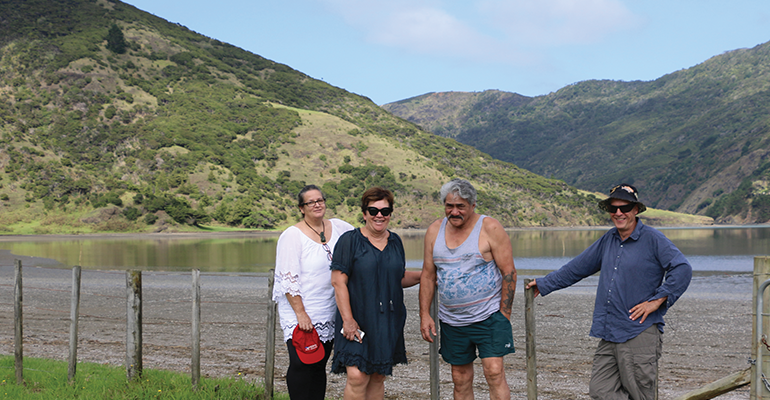 In this project, we explored the quality and sustainability of water supply in Te Hiku o te Ika (Northland), to contribute to the well-being and viability of these communities into the future.
Rainfall is the main source of drinking water in these rural Māori settlements, and most people collect water from roofs and in tanks. Drinkable mains water is almost non-existent, household infrastructure is generally poor and whānau struggle to keep up with maintenance. Floods and drought will create more serious issues – predictions suggest that water quality could be compromised and that water shortages are likely.
Climate variations within Te Hiku and differences in water supply mean it was important to gather local data. Our communities recorded daily rainfall and temperature, testing for E.Coli and providing data for national climate and rainfall models. We surveyed households about existing infrastructure and interviewed kaumātua to uncover important historical perspectives. The knowledge built collaboratively during this research is being shared through iwi networks such as rūnanga, trust boards, marae, schools and kura.
One important research learning is that older people have always been resourceful and have treasured water, so strategising about climate change doesn't feel like something new. Kaumātua are used to working with the elements and have the experience to adapt, conserve and innovate, including tapping old water sources.
Our learnings will be useful for remote communities outside of Te Hiku and for indigenous and other communities internationally, and to have far-reaching implications for kaitiakitanga of indigenous flora and fauna, sustainability practices and policy.
This project in the media: