Research Programme

Earth System Modelling & Prediction
Budget

$1,375,000

Duration

July 2019-June 2022

Phase 2
Climate simulations using the NZESM, the NZ RCM and the NZ Water Model
In a rapidly changing climate, this major project for New Zealand helps us take our future into our own hands. Our rounded approach to modelling – from the global to the local and specific – helps us understand how New Zealand's climate has changed over the recent past and how it will change this century.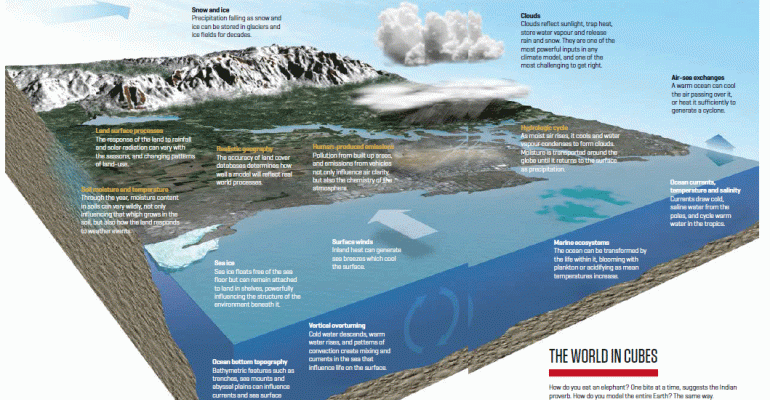 Building on the Deep South Challenge's first phase, we are now able to integrate three different computer models:
Our global earth system model, the NZESM. The major improvement in this model compared to our 'parent' model in the UK is our high-resolution representation of the ocean in our region. This provides our model with its New Zealand "fingerprint".
A regional atmosphere climate model (which downscales the global climate model for New Zealand).
A hydrological model for New Zealand – the NZ Water Model.
In our first five years, we were able to establish significant capability for climate modelling within New Zealand. We brought together climate researchers working discretely on modelling projects into a cohesive, nationwide network. Our broad team is now sharing the same modelling framework, code and model outputs, including with our international collaborators. Our global climate model is based on the UK's version, and our international partnership is essential. We simply couldn't do this on our own.
With the help of NeSI's supercomputers, we have produced simulations for our climate history from 1950–2015. We are now running our first simulation of New Zealand's future, out to 2100.
RESOURCES FROM THIS PROJECT